---
IntelliFront BI™ is a browser-based Data Analytics & Business Intelligence solution that saves you time and money by creating & sharing your Reports, KPIs & Dashboards in a single easy-to-use portal. Quickly create static & real-time reports in the browser-based admin module and easily share them with management & stakeholders in their secure user portal. 
Designed with on-premise implementation in mind, it comes with Active Directory Integration, Single Sign On & 2-Factor Authentication as standard. Coupled with its built-in Application Security, IntelliFront BI allows you to collaborate & share reports with external users without compromising your security policies. 
Integration with ChristianSteven's scheduling suite allows you to automate the export and delivery of reports in standard formats like PDF, CSV & XML to a variety of destinations like Email, Printer, FAX, Folder, Google Sheets, Google Drive, Sharepoint Dropbox, Slack & more.
Easy To Use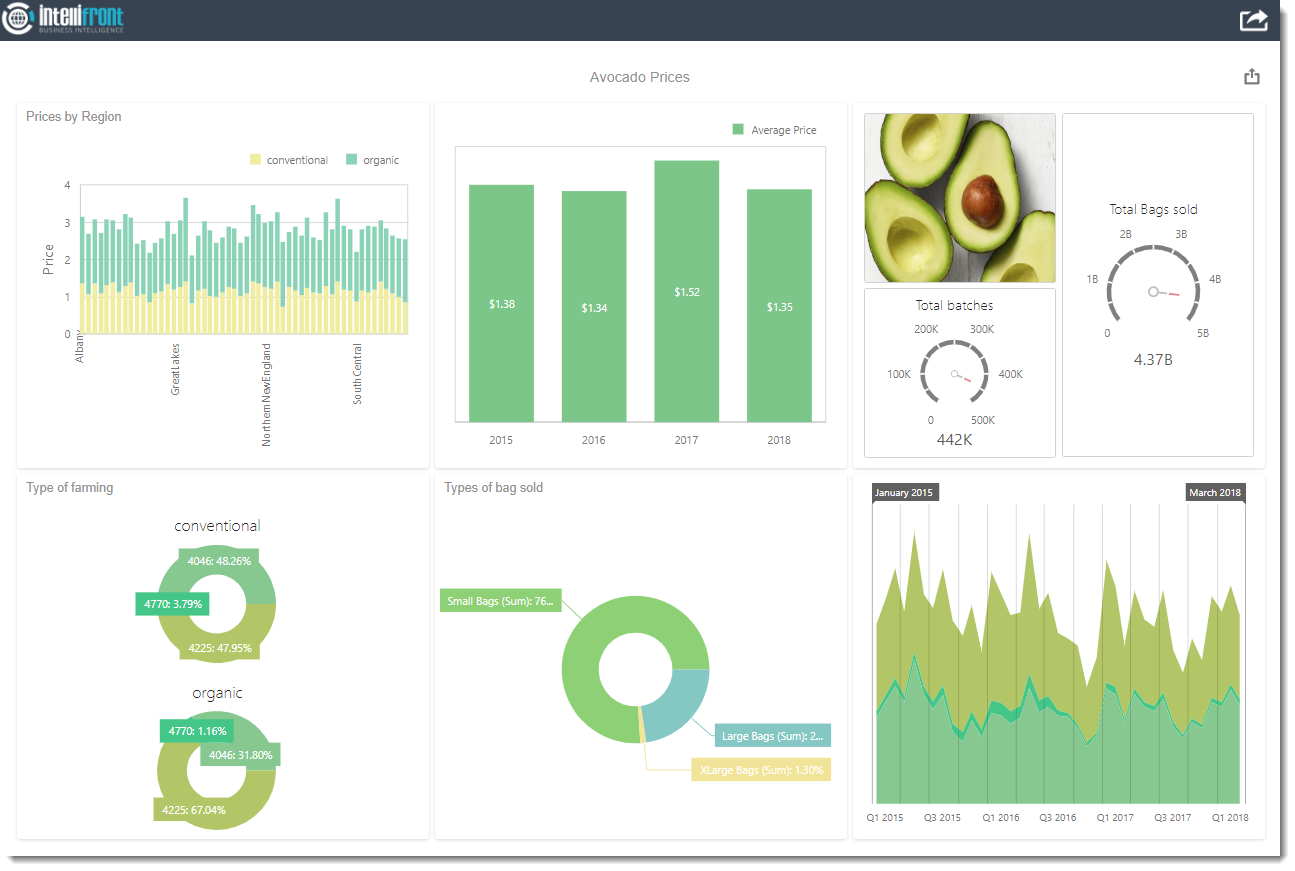 Video: See how this dashboard was created
…
Read More